In the News
The Toney Law Firm, LLC
NBC News- Mom Devastated as Man Who Killed Her Daughter Set be Released From Prison
February 2021
Attorney Sarah Toney gives a brief interview explaining the 1995 Truth and Sentencing Law that was ruled unconstitutional by the Supreme Court in 1999. This ruling had led to a man convicted of killing a young child to only serving half his prison sentence.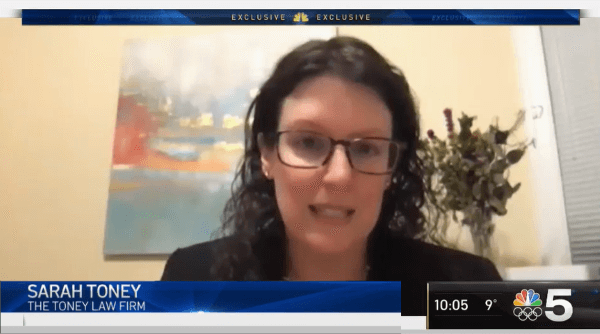 ---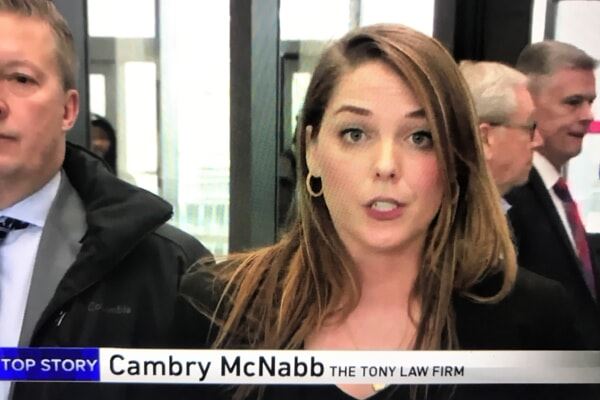 ---
Court TV - Harvey Weinstein Rape Trial
February 2020
Attorney Sarah Toney appeared on Court TV to discuss NY v. Weinstein.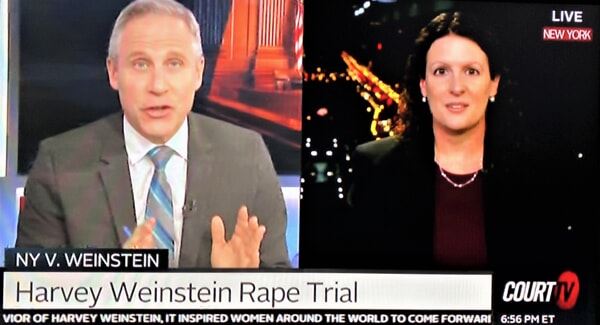 ---
Court TV - Jury Selected in Witchcraft Murder Trials
February 2020
Attorney Sarah Toney spoke on Court TV regarding the jury selection for FL v. Hartung, known as the Witchcraft Triple Murder Trial.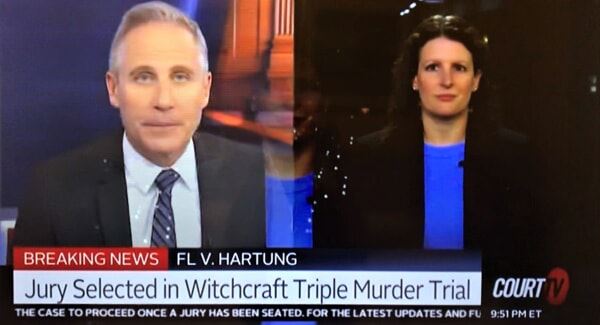 ---
5 Minute Legal Insights Podcast - Criminal Defense Podcast With Attorney Sarah Toney
January 17, 2020
Attorney Sarah Toney has extensive experience handling nearly every type of criminal charge, ranging from first-time DUI offenses to major felonies. Listen as she shares her insights.
---
2Civility - Lawyer Spotlight: Sarah Toney, The Toney Law Firm
October 24, 2016
Attorney Sarah Toney was interviewed by 2Civility, the Illinois Supreme Court Commission on Professionalism's communication channel. In this Lawyer Spotlight, she discussed the evolution of The Toney Law Firm, LLC, gave advice to young lawyers, and more.
Highly Recommended

Our attorneys consistently receive glowing reviews from their past clients. Client dedication and obtaining optimal results attribute to the success we have had with our clients.

A Focus of Client Care

It is very important to us that our clients get treated as a person and not a case. We create personalized solutions that help us focus on getting the result you deserve.

High Standards of Excellence

At our firm, we recognize what is on the line and we are firmly devoted to bringing our clients the high-quality and thorough legal assistance that they need.

Devoted to Your Case

You cannot be satisfied with anything less than an unwavering devotion to your best interests. Our team is firmly devoted to defending your freedom.
She was 100% honest with me the whole time - Former client

Outstanding job! - Former client

Impressive Attorney! - Former client

Professional and Compassionate! - Former client

A great listener! - Former client
Acquitted DUI

Not guilty Battery

Not Guilty Battery

Not guilty Felony battery to police officer

Not guilty Bar fight

Not guilty Felony DUI

Not Guilty DUI

Not Guilty DUI

Not guilty Dance hall fight

Not guilty Battery